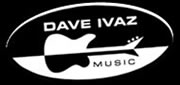 Contact The Dave Ivaz Orchestra



You can call us, using our toll-free number - 1-866-559-2346. Or, if you would like to contact us online, please take a few moments to fill out the form below. We'll be in touch within 24 hours!

Or email us at:


Chicago & US Midwest
Chicagoland and Suburbs
Wisconsin, Indiana, Michigan - And More!
Seattle & Pacific Northwest
Seattle & Suburbs
Western Washington - And More!


 

British Columbia, Canada
Vancouver
North & West Vancouver
Richmond
Burnaby
New Westminster
Coquitlam - And More!