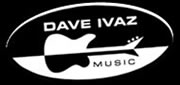 Dave Ivaz Orchestra News & Global Performances



Synergy in Motion: Dave Ivaz and The Michael Creber Band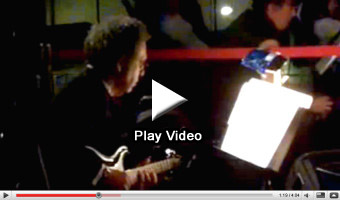 Michael and Monique Creber are two of Vancouver's most prolific and accomplished Musical Directors and performers.

Heading up Creber Music Corporation, the dynamic duo produces everything from film and TV scores to concert extravaganzas. Gifted vocalist and renowned vocal instructor Monique Creber was also the Musical Director for this past season's acclaimed production of Joseph and The Amazing Technicolor Dreamcoat at the Michael J. Fox Theater with the Footlight Theater Company. Their Creber Music Academy is the premier place where tomorrow's top young performers "cut their teeth" with performances at Disneyland and other concert and recording opportunities.

Michael Creber is an incredible pianist, composer and bandleader. We're also proud to also call him our friend. Together, Dave and Michael sound amazing. Dave's recent performances with the Michael Creber band have placed Dave in the company of top west coast session musicians including Buff Allen, Rene Wurst, Brian Newcombe, Miles Black, and vocalists David Steele and Saffron Henderson.

Click on the image above to view a cut of Dave with Michael's band at the recent Mulgrave Academy Christmas Concert produced by Monique Creber. A touch of holiday spirit you can enjoy all year long!


---
Dave Ivaz with Don Stewart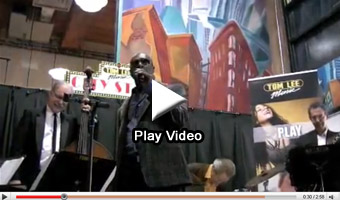 Vancouver vocalist and recording artist Don Stewart unites elements of the smooth vocal sounds of Nat King Cole and Al Jarreau into a style all his own.

Dave's been featured on guitar with Don and his powerful band alongside the musical direction and piano wizardry of Ron Johnston, the powerful bass of Dave Guiney, the jazz flute of Holly Burke, and the vocals of Sibel Thrasher as Ella Fitzgerald.

From a sultry summer performance at this past season's Harmony Arts Festival in West Van to Don's acclaimed theater show "Unforgettable: The Music of Nat King Cole", Dave's honored to add his eclectic, jazz guitar stylings to Don's unforgettable sound.


---
Dave Ivaz with Sibel Thrasher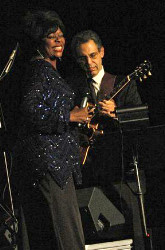 Amazing vocalist Sibel Thrasher is a Vancouver R&B icon, originally hailing from the US. Here's a photo of Dave performing with Sibel's "take no prisoners" smoking R&B quartet recently at the River Rock Casino in Richmond, BC (click image for detail).

Dave had a great time and we can say that Sibel's show is a must-see if you're ever in BC!